Post by Arie on May 17, 2017 20:58:43 GMT
Spend your bones while you still can!

With the economic reset just around the corner, all the bones you've saved up are soon going to be wiped from the system.
The time to SPEND SPEND SPEND is now!

If all you (as of yet) ultra rich kids are looking for a place to splurge on some exclusive merch, you've come to the right place: our small but exclusive shop of fancy stuff only the ~*truly ridiculously rich*~ will be able to afford. You didn't let all that interest build up just to have it go to waste, right?!

This shop will remain open until June 2nd.

---
The stock

The art and hexies are generously provided by Pinto, everything else is from me.
Please address/send your bones to the corresponding person!
Official "formerly rich person" status - 5,000,000 bones SALE! 1,000,000 bones
It doesn't do anything, but you get bragging rights and a fancy official forum title to flaunt that you used to have dem bones. You can subscribe now to have your group membership made official during the reset.
Art from Pinto - 500,000 bones
Check out
pinto's art blog
to get an idea on her style. This money sink gets you lined and flat-colored artwork!
CLAIMED & PAID;
anniee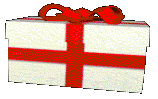 Prize Box points - 1,000,000 bones each
The next best thing to keeping your money: convert it to PB points you can trade in for petz or merchandise in the
Prize Box
any time in the future. Max. 5 per person.
Available Hexies from Pinto - 2,000,000 bones each
Take a new friend home from
Thornton Hall
! Two hexies per person.
The ultimate show off - 10,000,000 bones
Want to get your pet on the next forum skin so everyone has to look at their scruffy little mug all the time? Here's your chance. You can either submit your own pics or have a mod take care of the photoshoot.
Custom hexie from Pinto - 5,000,000
Get a
brand new
hexie from Pinto!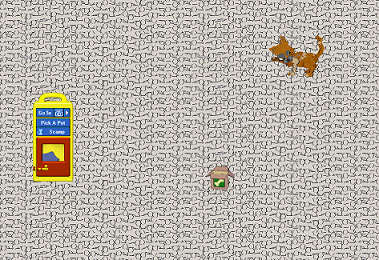 A literal wall of bones - 1,000 bones
Historically, in times of bad inflation, people end up using money as wallpaper because it's cheaper than buying wallpaper. Now you too can relive the great economic collapse of 2017 right inside your very own petz game with this cheerful playpen wallpaper!
Custom Avatar by Pinto - 25,000 bones
Join the club and get a custom avatar drawn by Pinto. B)
CLAIMED & PAID:
Sasha
-
Pollution

(2)
-
anniee
-
ᴘʀɪɴᴄᴇ 👑

(2
) -
deannieangelini

(2)
-
RebeccaMonkey
(6) - @sharebear -
Rainy
-
Bone forum theme - 10,000 bones

Want to swim in a sea of expired money forever? You must don the bone skin (slightly less ominous than it sounds).
---
Can't quite afford these? Or still have more bones to blow? May we suggest...


- Checking out
The Post
! We will be running a number of extra bone-consuming auctions and sales.
- Getting a
custom title
or
home board
while they're still relatively affordable. (Their price in the new economy has yet to be decided on!)